PebbleGoNext is a online program for students to use for many exciting reading experiences. The site has categories by subject: States, Science, Social Studies, American Indian History, and Biographies. Each section will have sub sections that allows easy navigation to articles, activities, videos, and games for a number of subjects that students can explore. (Picture below of layout)
Students can access this link through their Google Classroom homepage.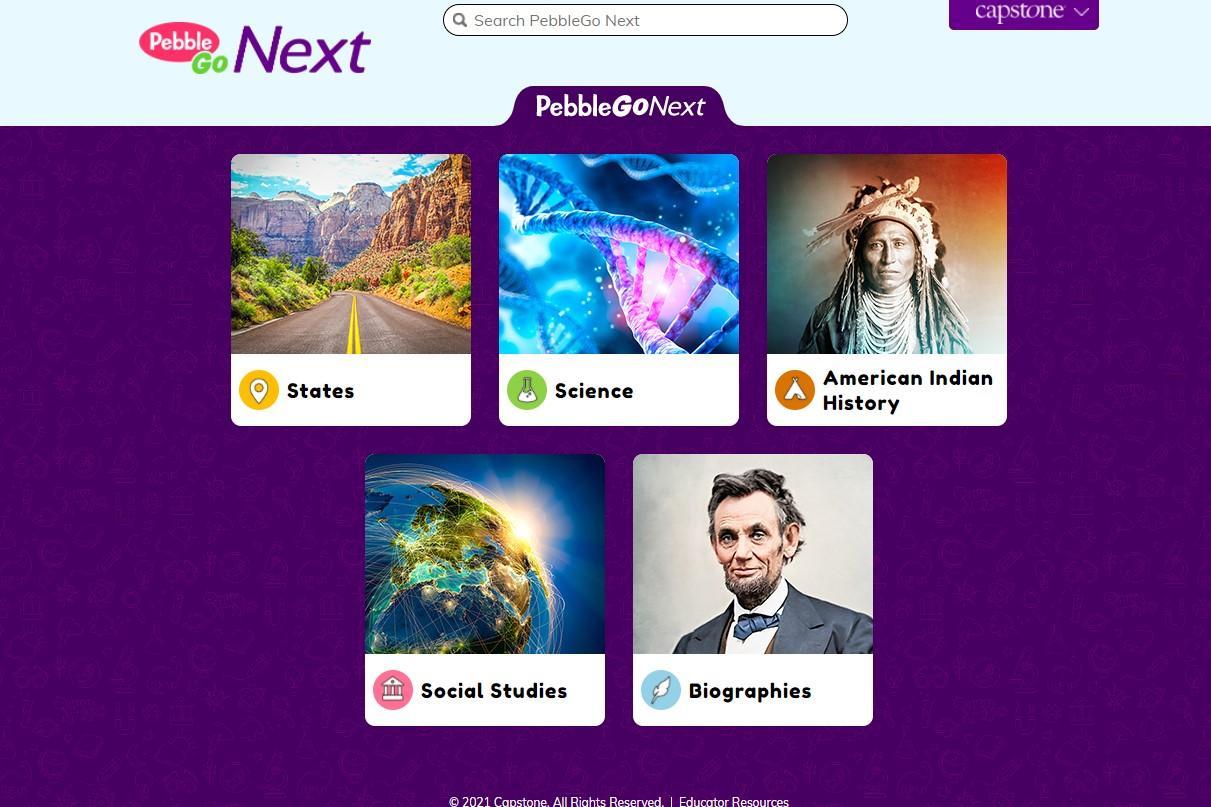 We also have Capstone Interactive. This site has many ebooks for students reading pleasure. These books have a read aloud option that can equally be cut off or paused if it is not needed.
For parents at home, this site will need a login and password. The link will be posted in students ELA teacher's Google Classrooms
Username: ccesci
Password: school